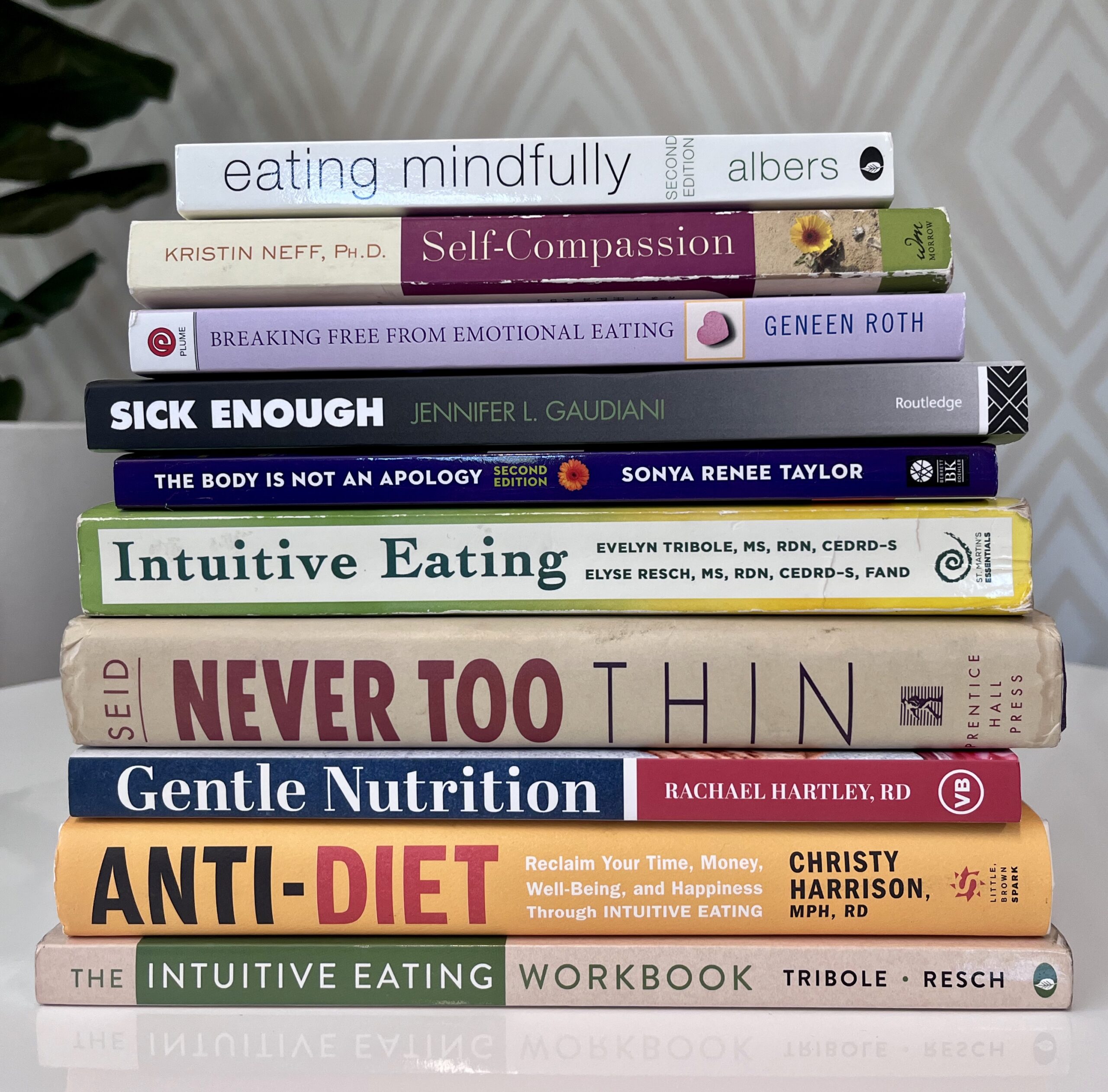 Intuitive Eating is an approach to eating that can help people move away from chronic dieting and towards food freedom using gentle nutrition concepts and self-care. If you're new to Intuitive Eating and not sure where to start, this post is for you.
Today, I'm sharing some of my favorite Intuitive Eating and non-diet resources (books, podcasts, social media accounts, etc). I hope this helps you shift towards food freedom with more ease and confidence.
---
Recommended Books
Favorite Non-Diet & Body Respect Podcasts
Maintenance Phase
Food Psych with Christy Harrison
The F*ck It Diet with Caroline Dooner
More Than A Body with Melissa Hala
Whole-Hearted Eating with Dana Monees & Cristina Hoyt
The Body Grievers Club
Motivation Made Easy
Supportive Instagram Accounts to Follow
Intuitive Eating Providers
@the.gr.dietitian
@thenutritiontea
@full.soul.nutrition
@intuitively.eaten
@theantidietplan
@thehungryclementine
Body Acceptance/Body Respect
@tiffanyima
@bodyimagewithbri
@mandapaints
@dietitiananna
@bebody_positive
If I missed anyone you think should be on this list, be sure to let me know in the comments. I hope this helps you to get started!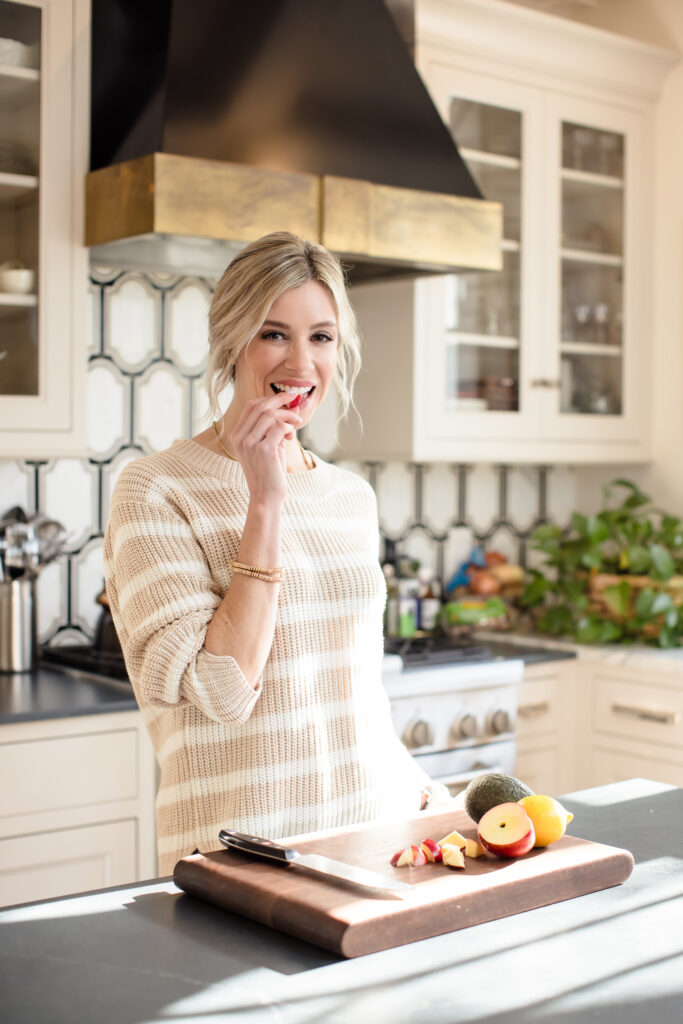 Want to know more about Intuitive Eating? Check out my blog post, Introduction to Intuitive Eating.
Need more help getting started? I would love to help! I offer individual nutrition counseling and intuitive eating coaching. Sign up for a free 15-minute inquiry call here to see if it's a good fit for you.