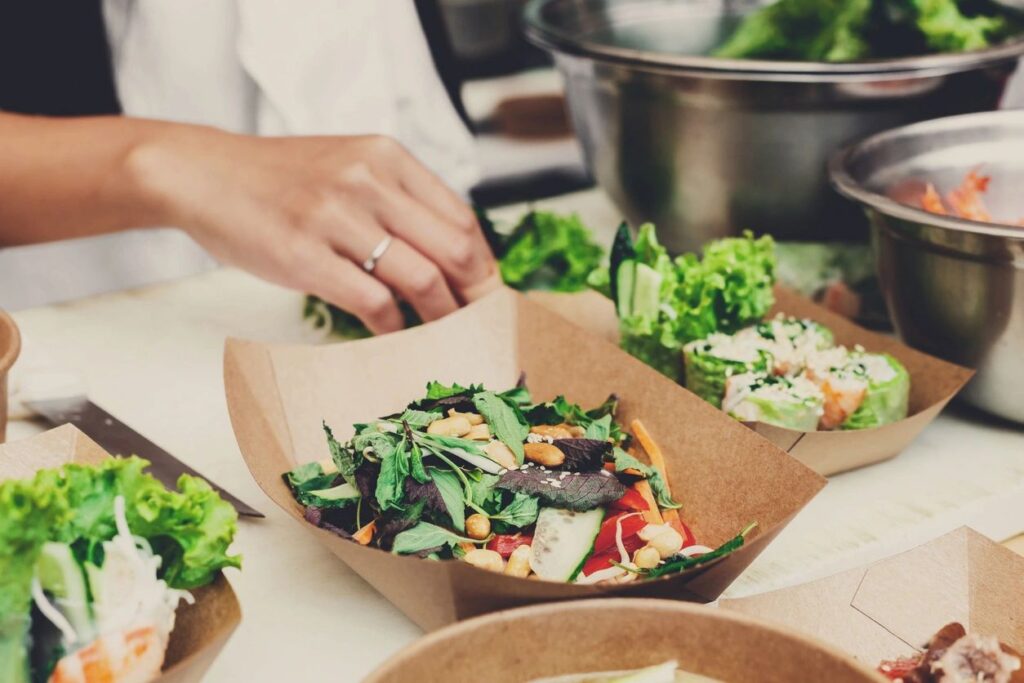 Meal planning can provide some major perks. Research shows that regularly planning meals ahead of time can provide the following benefits:
reduced stress or anxiety surrounding food and eating choices
increased time allowance and schedule flexibility
reduced overall cost of food and groceries
As a certified intuitive eating counselor, my work with clients involves making space for their individual needs and goals. Meal planning is therefore done in a way that promotes flexibility and enjoyment of eating, without the rigidity or strict plans that often accompany one-size-fits-all meal plans. My approach seeks to embody gentle nutrition, the tenth principle of intuitive eating.
What is "Gentle Nutrition"?
In the book Intuitive Eating (written by Elyse Resch and Evelyn Tribole), the tenth and final principle is titled "Honor Your Health With Gentle Nutrition." The following excerpt from the book offers a good summary of this principle:
"Make food choices that honor your health and taste buds while making you feel well. Remember that you do not have to eat perfectly to be healthy. You will not suddenly get a nutrient deficiency or gain weight from one snack, one meal, or one day of eating. It's what you eat consistently over time that matters – progress, not perfection, is what counts."
Gentle Nutrition Means Planning Meals With Self-Care in Mind
One of the great things about nutrition is that it matters, but it can also be flexible. Meal planning, therefore, should not be overwhelming. To prioritize the importance of nutrition while also allowing fluidity, try to incorporate the following into your eating habits:
variety: include different types of foods and flavors that feel good to you
moderation: eat in a way that honors and respects your hunger, fullness and satisfaction levels
balance: include nutrient-dense foods that you like to promote health and eating enjoyment
These points build a base for good nutrition as well as caring for oneself. And that, friends, is the space where sustainable eating, enjoyment of food, and respect for one's body can exist more freely.
How To Incorporate Gentle Nutrition Into Meal Planning
Regardless of where you are on your nutrition or meal planning journey, I'm here to provide support. Get started by considering the following tips during your next meal planning session.
1. Get curious.
I encourage clients to consider some of the following questions when planning meals: what foods do you like to eat? Which types of foods feel more filling and satisfying to you? Are there any new flavors or types of meals you would like to try? The answers to these can help guide you towards one or two new recipes you may want to include in the week ahead.
2. Stay realistic, on your own terms.
Consider your schedule over the next week, as well as the phase of life you're currently in. Would it make more sense to spend time batch cooking on the weekend so you have more time during the week? Or, would you prefer to make quick and simple meals? Perhaps it would work best if you only chose one new recipe to make next week, and relied on kitchen staples to make easy meals on the other days. Finally, what foods do you find easy to prepare? Do you want to challenge yourself, or allow more ease?
3. Start small.
The components of a balanced meal looks different for everyone, but it often includes blending starches, proteins, fats, and produce. Choosing just one component of the meal and making several servings of it can add up to time and money savings. For example, you could buy boneless, skinless chicken breasts in bulk and then season and bake a few portions on the weekend. Then, during the week you'll already have a protein option that is ready to go and easy to pair with other parts of the meal.
4. Allow space for flexibility.
As humans, we are lucky enough to experience food cravings and desires for certain foods. Considering and honoring those can improve eating satisfaction and remove stress from meal planning. Planning out every meal for the week may work well sometimes, but there may be other times when that will interfere with your natural eating preferences or your schedule. I recommend addressing this by making a list of a few simple meals you can throw together with kitchen staples, and then stocking your pantry, fridge and freezer with the items needed for those meals. Keep a running log and replace them when you run out.
Are you ready for gentle nutrition?
If you have been living with a diet mentality, or if you come from a long history of dieting or disordered eating, gentle nutrition may not be right for you at this time. It can take time to heal from diet culture. Give yourself grace and go at your own pace while you navigate that path.
And if you want help moving away from dieting or if you're ready to get started with gentle nutrition, feel free to reach out to me for intuitive eating and nutrition coaching. I love helping clients find a way to eat to feel good and enjoy what is important to them in life.
I'd love to hear from you if you have any more favorite meal planning tips!