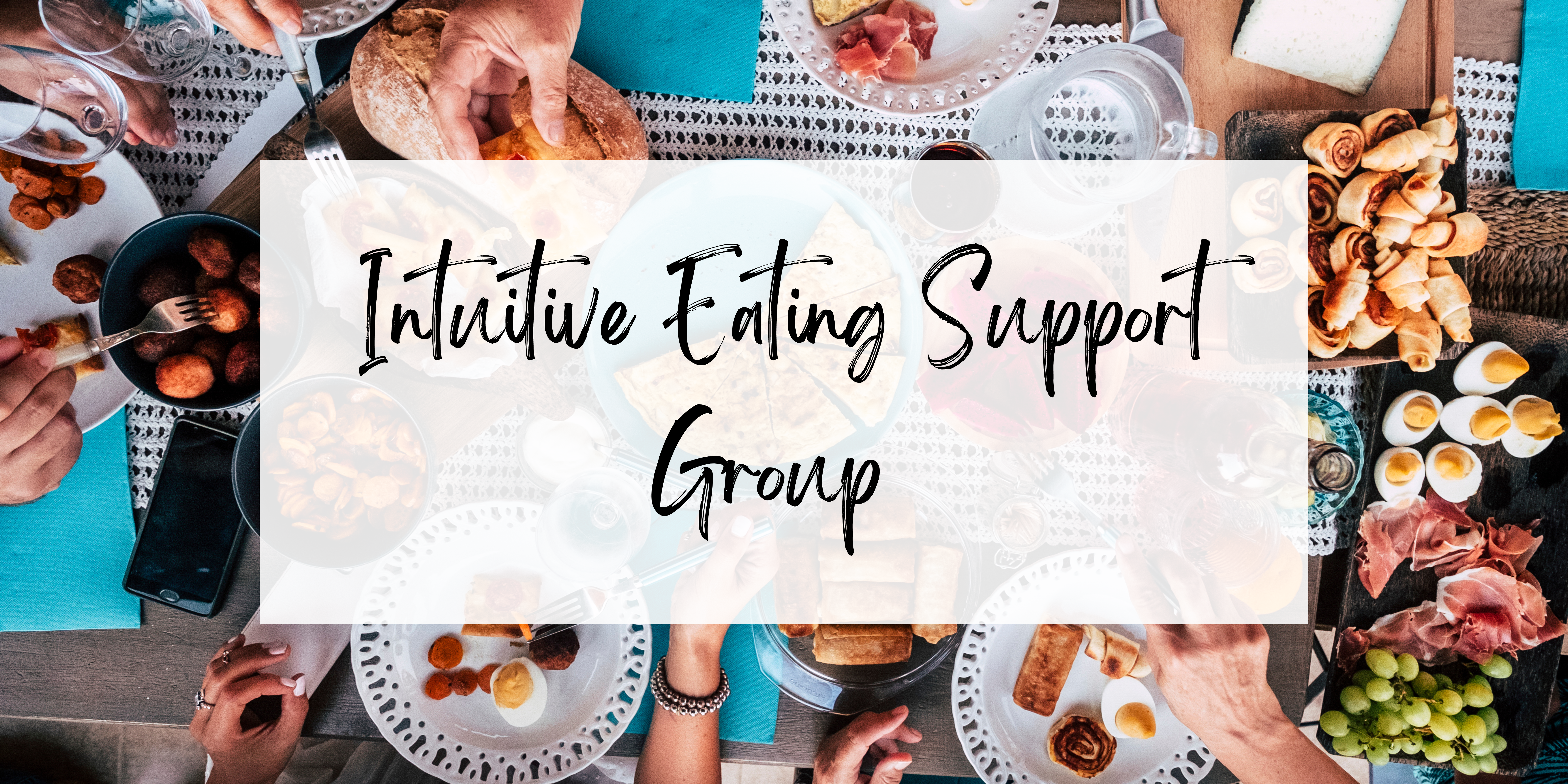 Are you looking to end the dieting cycle and create a healthier relationship with food and your body? 
Want to stop obsessing over your food choices? And remove shame and guilt from food and eating?
If so, this Intuitive Eating support group is for you!
Connecting with others can be a valuable tool when working towards a better relationship with food. This support group is designed to help you break free from diet culture and establish more food freedom, while being supported by a community of like-minded individuals.
Whether you're experienced in Intuitive Eating or just getting started, you'll find the support you need while you navigate your Intuitive Eating journey. 
This program is a good fit for you if:
You want to learn more about Intuitive Eating and a non-diet approach to nutrition
You are looking for a sense of community or support while you navigate Intuitive Eating
You want to share conversations or struggles with others
You are willing to participate in discussions and are able to attend weekly sessions
Program Details
The small support group will consist of 8 weeks of community, connection, and conversation about all things Intuitive Eating. The group will be facilitated by myself, an Intuitive Eating Counselor and Registered Dietitian, and an ex-dieter.
Start Date: Thursday April 20- Thursday June 15 (Excluding May 25th) 


Cost: $336.00 for all 8 weeks


We will have weekly support sessions that cover the framework for Intuitive Eating, and discuss any concerns or questions you may have. 


Weekly topics, suggested readings/podcasts, and discussion points will be shared with the participants in a weekly module that you will have access to the week before the meeting. Topics will be led by myself, but the majority of the session will be an open, supportive discussion.


You will also receive access to a private 24/7 group chat with myself and all other participants where you can ask questions and discuss any thoughts that come up between meetings. Note: Bonus content between sessions will also be shared in the group chat!
Weekly Topic Breakdown 
Week 1: Getting Started with Intuitive Eating
Week 2: How to Listen to Your Body (Attunement)
Week 3: Fullness & Mindfulness 
Week 4: Coping with Your Emotions + Self Compassion 
Week 5: Respect Your Body 
Week 6: Making Peace with Food 
Week 7: Challenge the Food Police + Movement
You'll need: 
Yourself, and any questions or thoughts you might have!
Ready to join?
Click here to sign up for the program and start taking steps towards body respect and food freedom. I hope to see you there!